Last one for the year!!




Sunday September 30


12:00PM to 3:00PM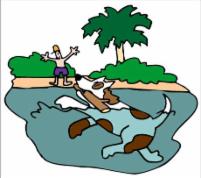 FUNDRAISER FOR THE GRANBY D.O.G.G.S. PARK
All proceeds go towards paying for the upkeep
and maintenance of the dog park.


Canine Off-Leash Swim
Sunday
September 30
12:00pm - 3:00pm

Great fun for your dog to frolic and swim with other dogs in an enclosed beach area.
For the non-swimming dogs, they can run around with new friends too!!

JOIN US FOR A GREAT DAY OF FUN FOR YOU AND YOUR DOG
"You can say any fool thing to a dog, and the dog will give you this look that says, `My God, you're RIGHT! I NEVER would've thought of that!'"
Dave Barry